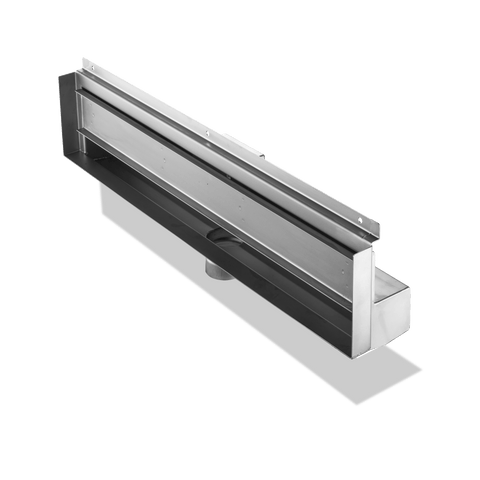 Shower Concepts
Drains Unlimited: Flanged For Floor Tile
Ideal for curbed and curb-less installation.
Add innovation & design to your shower with DRAINS that blend into the ambiance.
The DUW Wall Recessed Linear Floor Drain is a one-of-a-kind recessed linear drain. Designed to be wall mounted with a nearly invisible profile, the Wall Recessed Linear Floor Drain blends into its surroundings and doesn't distract from your shower's surrounding beauty.
Available in standard and custom configurations, DUW Series drains can be applied in any single plane slope shower installation. Drains Unlimited's innovative patented design makes the Wall Recessed Linear Floor Drain easy for builders to install, easy for homeowners to clean and maintain, and it is the most hygienic linear drain available.